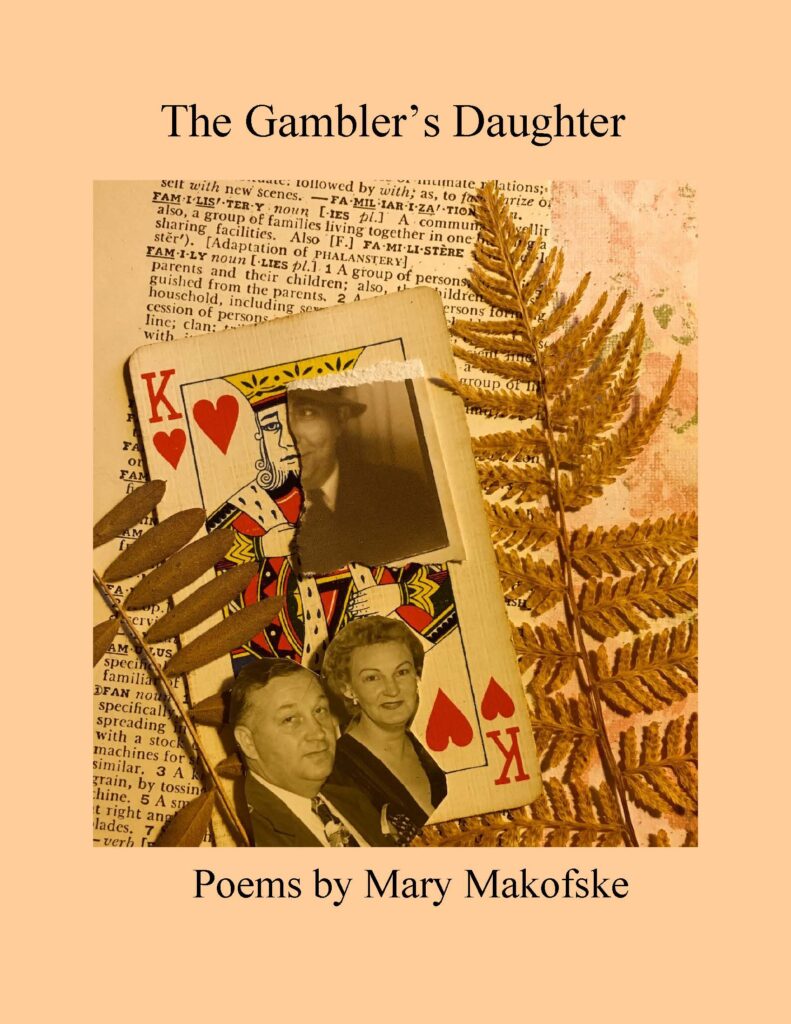 As "The Gambler's Daughter" takes us from giving birth to the bathing of a mother's body, we encounter what often lives unarticulated within us, whether present with our loved ones, or in the natural world. Stunning are these poems in their music, their imagery, and profundity that explores our most deeply felt experiences, even to the time when "life that one of us/has lived, at last/discharged, burns out/like stars along the synapses."
~~Priscilla Orr, author of Jugglers & Tides and Losing the Horizon
In…this marvelous collection by Mary Makofske, numbers captivate the father, while words captivate the daughter. The wild heart that beats through the poems here may be wondering if we are not all the children of gamblers, if life itself isn't one big gamble.
     ~~Ginny Lowe Connors, author of Without Goodbyes
Twenty-nine exquisitely wrought poems documenting a life both full and fulfilling.
            ~~ J.R. Solonche, author most recently of Selected Poems 2002-2021